This weekend was a big one for celebrity weddings and for celebrity brides over 35!!
Here they are!
Brooke Burke, 39, is the former champ and current co-host (Long live Tom Bergeron!!) of one of our favorite shows, 'Dancing With the Stars". She married her longtime boyfriend, former Baywatch dude David Charvet.  They are both really pretty (who also have really pretty babies). And we wish them well.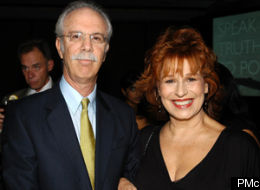 Joy Behar, 68, "The View" co-host, married Steve Janowitz, her boyfriend of 29 years. I guess they have the commitment part together. Congrats, kids!  And it was a very busy weekend for Joy's co-workers because…..
Sherri Shepherd, 44, also of "The View" (and also a really funny lady who was our favorite part of the show "Less Than Perfect" from a few years back. Are we the only ones who watched that?), married her boyfriend, wrtier Lamar Salley, in a much-awaited ceremony over the weekend as well.  Elizabeth Hasselbeck, ALSO of "The View", was a bridesmaid.  I keep wanting to say, "Our friend Sherri Shepherd", because she always seems so approachable and she also talks a lot about her ups and downs and life and stuff. Like this wedding, which we blogged about here a few months back.
We wish happiness and years of good stuff to all three couples, and thanks for being examples of the simple fact that love and commitment know no age.
---